Credit Unions vs. Banks: What's the Difference and Why Does It Matter?
February 2019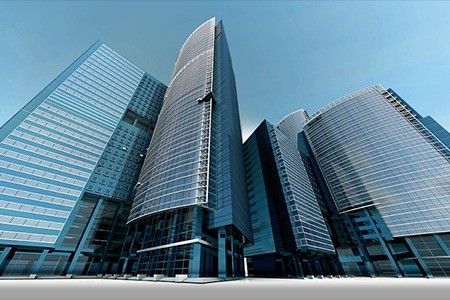 When most people think of financial institutions, it's likely that big-name banks are the first to come to mind. While these may have more brand familiarity due to their larger marketing efforts and national branch range, local credit unions are an option everyone should check out. Credit unions offer the same services and products as larger banks, but are often a better choice for the individual banker. Here are five reasons why.
1. Your Role
When it comes to banks versus credit unions, the role you play is one of the biggest differences. Traditional banks are for-profit institutions, which means they're always looking for how they can make money off of you. Credit unions, on the other hand, are actually not-for-profit institutions where members are actually shareholders. Bottom line: banks own you, but you own the credit union.
2. Interest Rates and Loan Terms
While it may seem counter-intuitive, local credit unions are actually in a better position than traditional banks to offer you competitive interest rates — this includes on interest you earn with your accounts, and interest you pay on loans. The interest rates and fees for large banks are set at the corporate level, and branch managers and personal bankers have little to no ability to adjust anything. In contrast, credit unions have a lot more control over their rates and fees, and loan decisions are usually made by the loan officer right there at the credit union, which means you may have better luck getting a loan if you have out-of-the-box circumstances, like self-employment income or bruised, damaged, and even no credit. Credit unions are here to help, let us help you get the rates and payments you deserve!
3. Services and Technology
Decades ago, it's true that banks may have been able to offer a greater range of services or have more up-to-date tech than credit unions, but this isn't the case anymore. Today, credit unions offer all the same products and services that big-name banks do — sometimes even with more benefits — and they operate with the same technology, like online banking, chip-enabled debit cards and automatic bill pay.
4. Network Size
While credit unions are local, that doesn't mean you're limited by a small network. The CO-OP Shared Branch Network means most credit unions can actually offer you a larger network than most banks. It includes 5,600 credit union branches and nearly 30,000 fee-free ATMs, as of 2019, and ensures you have access to your money whenever you need it.
5. Motivation
When it comes to your money, it's normal to be motivated by the numbers. However, who has the lowest interest rates on loans or the highest CD rates isn't all you should be looking at. Credit unions are different from banks because they are there for their members. They are operated by local people from your city who want better financial options. They are invested in helping you succeed financially and are often better able to help you decide on the financial products and services that are best for your situation.
If you're looking for a new financial institution or are unhappy with your current bank, consider your local credit union. You can have confidence that your money is where it should be and take pride in being part of a network of people helping people.
View All Posts